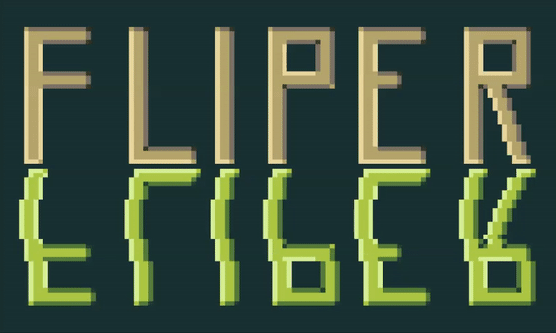 Fliper
A downloadable game for Windows and Linux
Description and how to play

A Platformer where you can't move, but you can flip the screen in a clockwise or counterclockwise motion and jump up to navegate between the floor, the walls and ceilings while avoiding hazards. To flip the screen, you can use "Right" to make a clockwise turn and "Left" to the counterclockwise. Jumping is "Z", "Space" or "Up", any of them, and let you perform only a straight up jump. The game was design with 4 levels that can be completed by getting to the flashing teleporter on each of them.

Special considerations

All the content used on the game was made by our team, composed by an artist, a game designer and a programmer and we'd like to thank for all the viewers that got here to appreciate our job! Thanks to Game Maker's Toolkit Game Jam cast that brought us so much fun in these 3 days of team work!
Tips before your download

For Linux players: Please download the .pck version on Linux for it to work properly.
For Windows players: We've forget the .pck file so please use this one instead https://drive.google.com/file/d/1p_1Dsnc3sQv5kHWzQcm3gGef0SYaPrgc/view
For browser players: On Firefox, the HTML version has worked on my pc and others.

Install instructions
Try the HTML version on Firefox. It's the Game Maker's Toolkit Jam 2018 official submit way to test it, leave a comment below with your impressions and don't forget to rating, we'll be greatly glad!